13 Jan 2018 - SimSwitch Utility Updated
We have updated our free SimSwitch utility to support Prepar3D v4. This tool is handy for pointing FSX addons and their installers to the P3D folder.
For some years now Lockheed Martin has recommended our FSX Registry Tool on their Support > Addons page, however SimSwitch is a more simple and easy-to-use utility specifically aimed at helping out P3D users.
Please read the in-app Help tab for details on its purpose and how to use it. Download from the Free Tools page.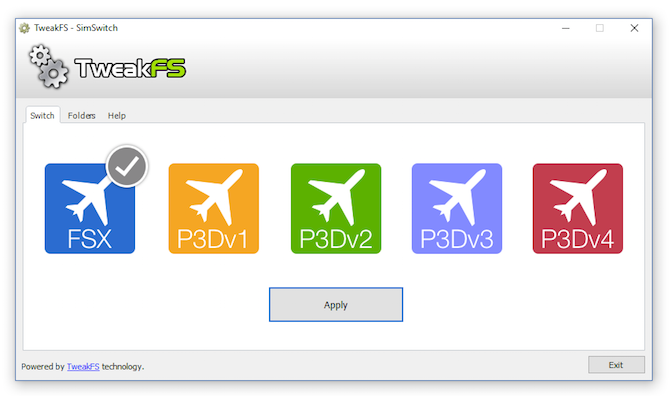 06 Jan 2017 - TweakFS Website Updated
The TweakFS site has just had a fresh lick of paint and some other goodies under the hood to improve the end-user experience. Since everything is still spinning up, if you experience any problem with the site please let us know and we'll get it fixed ASAP.
Thanks for popping by, we hope you like the new layout!